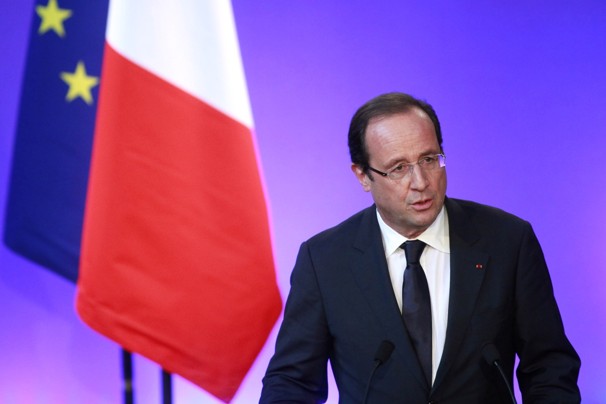 Socialism certainly isn't the most freedom-loving ideology that has proven to be successful.  Although there are a lot of people out there who think socialism is the cure for all – a woman interviewed by Former Soviet Citizen on YouTube thinks North Korea is a paradise (no kidding, check this video out).
Heck, I've interviewed people when I covered the Occupy movement in Toronto last year that wanted a minimum wage of $20 per hour and the government to own businesses!  Don't believe me?  Check this article out!
Well, France elected the Socialist Party and its leader, Francois Hollande.  Economic Collapse News has reported about the nation's 75 percent super-tax on those affluent in France.  As anyone who understands economics and the derelictions of socialism, it was safe to assume even during the presidential campaign earlier this year that France was going to have unintended consequences.
Yesterday, I reported about how there is an influx of millionaires selling their property in France and making inquiries in Great Britain.  Even the British Prime Minister David Cameron noted that he'd welcome the business owners and the rich with a red carpet.
Here are some excerpts from the article:
"A leading real estate agency has revealed in a report that more than 400 €1million ($1.28 million) homes have been put on the market since France elected Socialist leader Francois Hollande as president. Are the rich fleeing the 75 percent super-tax?
"Is this sign of an unintended consequence of the Socialist government's economic policies in France?
"The Daily Mail has discovered that the nation's luxury real estate market has seen an influx of homes being put up for sale since the Socialists entered government in the spring. More than 400 €1million ($1.28 million) homes in Paris are on the market, which is more than double from a year ago in the same period.
"Many are speculating that this is a sign the affluent in France are exiting the country. This is in part due to the president's proposed 75 percent tax on individuals earning more than €1million ($1.28 million). A large number of people also fear higher taxes on sales of company shares and investing money overseas – the latest 2013 budget proposal includes an increase in the capital gains tax and a cap on deductions for large companies."
The full article can be found here.
Like this article? Get ECN delivered to your inbox daily. Subscribe here.