The two-day policy meeting by the Federal Open Market Committee (FOMC) comes to an end on Wednesday. It is widely expected that Federal Reserve Chair Janet Yellen will announce that the U.S. central bank will raise interest rates for the third time in a decade. The Fed will also hint at two more rate hikes this year.
Here is what the Fed is looking at as it debates rate hikes:

Here is also another chart from Gallup that takes a look at other factors that may play a role in the Fed's decision: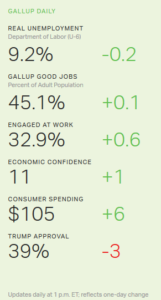 Finally, here is the CME Group FedWatch tool that takes a look at the odds of a rate hike on Wednesday: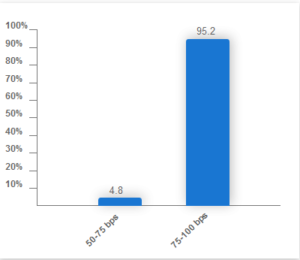 Like this article? Get ECN delivered to your inbox daily. Subscribe here.