The state of Illinois is crashing.
The home of Abraham Lincoln, Rahm Emanuel and Barack Obama hasn't had a budget in two years, debt is surging and credit downgrades are rampant. Things aren't looking rosy in Illinois at all.
A new report has found that the state's total economic growth is worse than it was during the Great Depression, according to Illinois Policy.
Since 2007, The Prairie State has climbed by just four percent, compared to the 10 percent economic growth during the worst 10-year period (1930 to 1939) of the Great Depression. It gets worse: Illinois has the worst personal income growth in the United States since the Great Recession.
Here is a chart highlighting the state's gross domestic product (GDP) growth: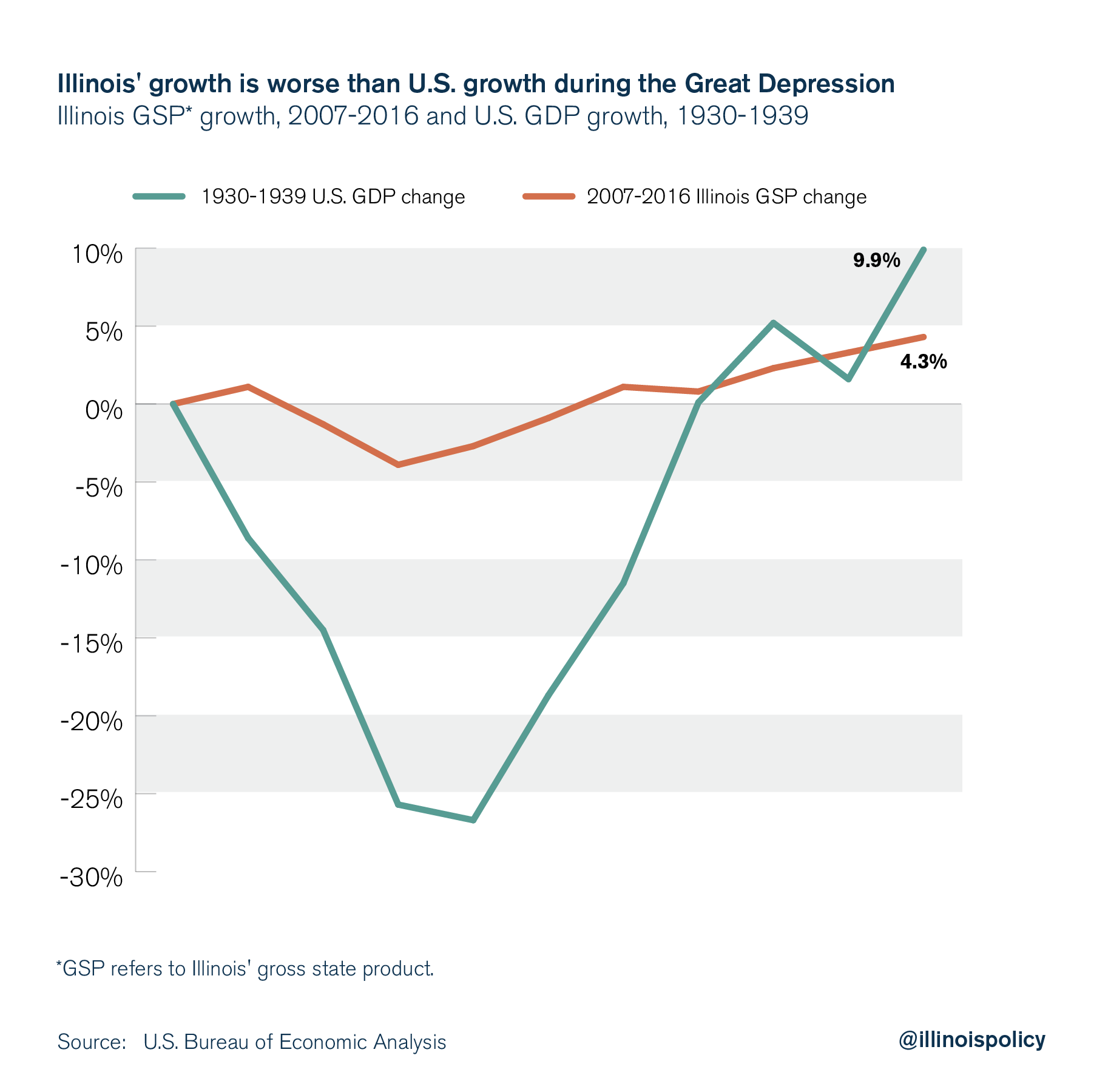 What exactly is going on?
Well, one of the biggest aspects is that fewer Illinois citizens are employed today than they were a decade ago. Ostensibly, many households are either unemployed or underemployed.
Illinois isn't implementing pro-growth policies as the state continues to raise taxes – it is even considering a privilege tax on the finance industry. But there is another major problem confronting Illinois: $163 billion worth of unfunded pension liabilities and state retiree healthcare.
The state is likely to undergo a series of economic challenges moving forward.
Like this article? Get ECN delivered to your inbox daily. Subscribe here.