The Fourth of July is coming up. As you gear up for watching fireworks, eating hot dogs and driving to your in-laws, you should also spend a few moments thanking the frackers for lower gasoline prices.
Ahead of Independence Day, gas prices are at their lowest levels since 2003, prices sit at around an average of $2.22. Between 2006 and 2014, gas prices remained consistently above $3 a gallon.
Here is the chart: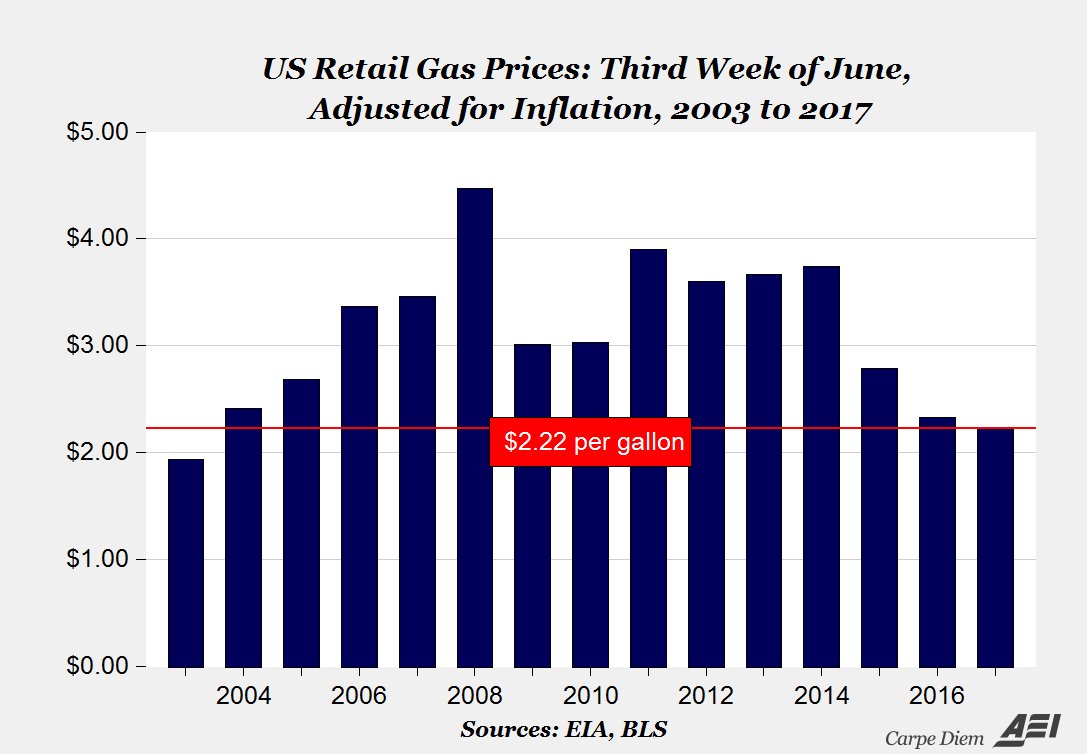 You can certainly thank the frackers for these lower gas prices. The shale revolution has caused international oil prices to trade around $45 a barrel and helping make the United States energy independent. It is prognosticated that U.S. production will soon take the No. 2 spot from Saudi Arabia. With U.S. production spiking 10 percent over the last 12 months and projected to reach 10 million barrels per day (bpd) as early as later this year, you can expect to see far more affordable gas prices.
Like this article? Get ECN delivered to your inbox daily. Subscribe here.