News Story of the Day: cities continue to get suckered into financing sports stadiums, used mostly by billionaire owners. When will municipal politicians finally learn that they can't keep leaning on taxpayers for these extravagant arenas.
It is being reported that Calgary wants the NHL's Flames new $555 million arena to have a three-way finance split. This would involve the city, the team's ownership and arena "users" through the use of ticket surcharges.
"As we have stated before, it was very disappointing to hear the position of the Calgary Sports and Entertainment Corporation earlier this week," Mayor Naheed Nenshi said in a statement.

"We have to put the emotions aside and we have to determine what is the right thing for Calgary, what is the right thing for citizens, what is the right thing for taxpayers. The city doesn't have money sitting in a drawer somewhere. I wish we did."
The right thing is not giving a billion-dollar team any money at all.
Chart of the Day: bitcoin has tumbled more than 20 percent this week, primarily on news that the Chinese government is cracking down on the initial coin offering (ICO) market. The peer-to-peer decentralized virtual currency breached its 50-day moving average, and may prompt the bulls to finally retreat: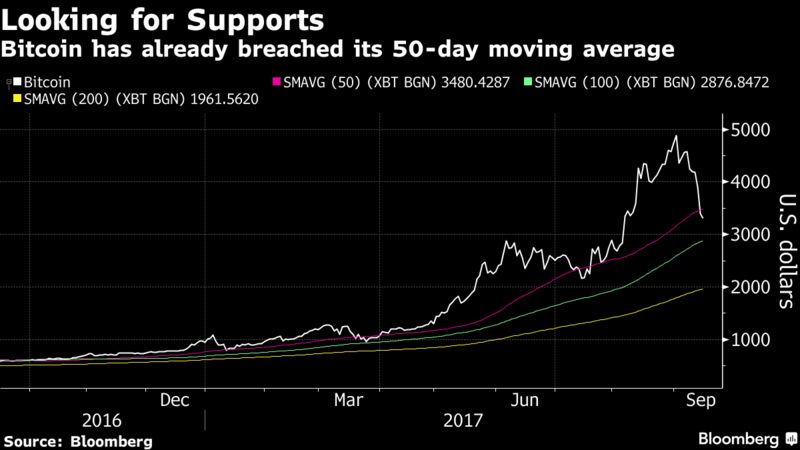 Illustration of the Day: have you read Hillary Clinton's new book "What Happened"? We won't spoil it for you: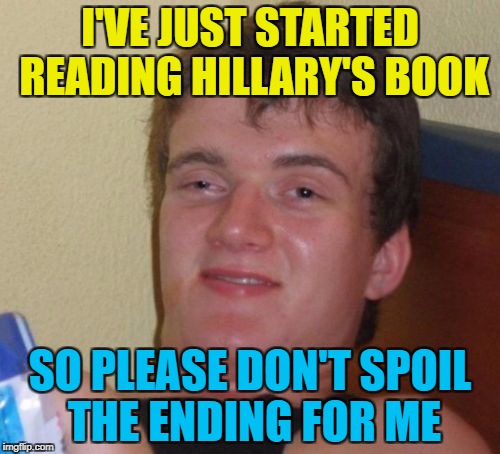 Quote of the Day: American Enterprise Institute (AEI)'s Mark Perry writes on income inequality:
It's highly likely that most of today's high-income, college-educated, married individuals who are now in their peak earning years were in a lower-income quintile in their prior, single, younger years before they acquired education and job experience. It's also likely that individuals in today's top income quintiles will move back down to a lower income quintile in the future during their retirement years, which is just part of the natural lifetime cycle of moving up and down the income quintiles for most Americans. So when we hear the media and progressives talk about an "income inequality crisis" in America, we should keep in mind that basic household demographics go a long way towards explaining the differences in household income in the United States. And because the key income-determining demographic variables are largely under our control and change dynamically over our lifetimes, income mobility and the American dream are still "alive and well" in the US.
Video of the Day: Ben Shapiro spoke at UC Berkeley on Thursday night, and it went…smoothly. That was certainly surprising. There were some protesters, but they did not employ fascist methods like Antifa – just idiotic ideas that Shapiro is a white supremacist. Anyway, here is the video – it is pretty much like any other Shapiro speech:
Like this article? Get ECN delivered to your inbox daily. Subscribe here.