News Story of the Day: CNN, like Hollywood, enjoys lecturing you about how racist you are just because you are white.
Well, for the second time in a year, the Counterfeit News Network is facing a racial discrimination lawsuit from 200 black employees, past and present.
Here is what the Daily Wire writes:
Daniel R. Meachum, the Atlanta lawyer who filed the first lawsuit against CNN, told Fox Newsthat his clients' accusations against the network are stronger now than before because more alleged victims have come forward in light of the current climate of victims speaking out against those in power.

"Educated, well-intentioned, experienced and talented African-Americans are being discriminated against," Meachum said. "We are drafting a new complaint, line by line, addressing the issues that he outlined for us."

Meachum said the 205 plaintiffs "are not overly sensitive, walking around with chips on their shoulder."
When will CNN fire Jeffrey Zucker? CNN reports fake news, ratings have been plummeting and now it's facing a second racial discrimination lawsuit.
Chart of the Day: President Donald Trump is taking all of the credit for the stock market posting incredible returns and hitting all-time highs. Will he take all of the credit when the stock market crashes? Anyway, here is a chart that looks at the Dow Jones' one-year returns following a presidential election, courtesy of the American Enterprise Institute (AEI):
Illustration of the Day: want to trigger an anti-Trumper? Just do this: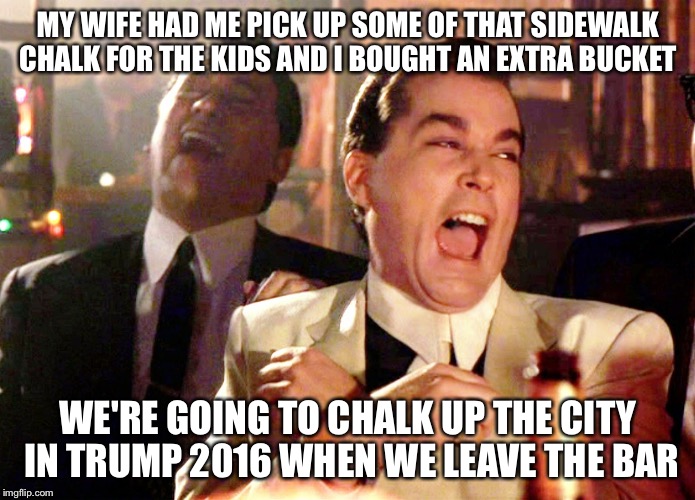 Quote of the Day: Mark Perry of the AEI has this wonderful principle (as part Perry's Principles):
"Liberals don't value people as much as they value power over people (e.g. teacher's unions)."
Tweet of the Day: well, it turns out that someone, or perhaps the entire workforce, at Zazzle is racist. Ostensibly, someone tried to order a "It's OK to be White" stamp maker, but that order was cancelled. Instead, you are allowed to order a "It's Not OK to be White" stamp maker. Here is the tweet:
Zazzle cancels "It's OK to be white" order, allows "It's not OK to be white" order.

Why do you condone racism? @zazzle pic.twitter.com/Vy6S4q2CLd

— Paul Joseph Watson (@PrisonPlanet) November 10, 2017
Video of the Day: the sugar industry is one of many industries that is protected by the federal and state governments. ReasonTV does a great job highlighting how protectionism by the U.S. government is hurting both consumers and workers:
Like this article? Get ECN delivered to your inbox daily. Subscribe here.