The Federal Open Market Committee (FOMC) will hold its next meeting on March 14 and 15. This is when the Federal Reserve will decide if it will pull the trigger on its third increase to interest rates in a decade or if it will postpone it until June, which some had speculated as early as last week to happen.
According to the CME Group FedWatch tool, there is now an 80 percent chance that Fed Chair Janet Yellen will raise rates.
Here is the chart: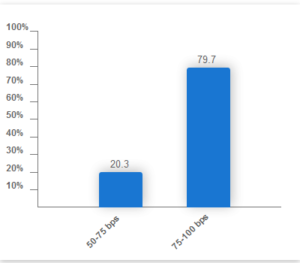 With inflation just around the corner, you're going to see even more rate hikes to contain the situation.
Like this article? Get ECN delivered to your inbox daily. Subscribe here.