News Story of the Day: peak Subway? That's what it looks like.
At the end of 2016, Subway announced that it had shut down 359 locations across the United States, its first contraction in more than five decades. Well, it looks like the fast-food chain will end 2017 with another contraction.
Subway confirmed that it closed 909 locations, accounting for roughly three percent of the company's U.S. stores. Even more closures may be on the way.
Internationally, Subway decreased its number of stores from 44,485 to 44,014 in 2017.
Chart of the Day: has anyone ever heard of the cryptocurrency Ripple? Well, it is soaring at the end of 2017, beating out the likes of litecoin and ethereum (percentage-wise). Here is a chart to see its recent surge: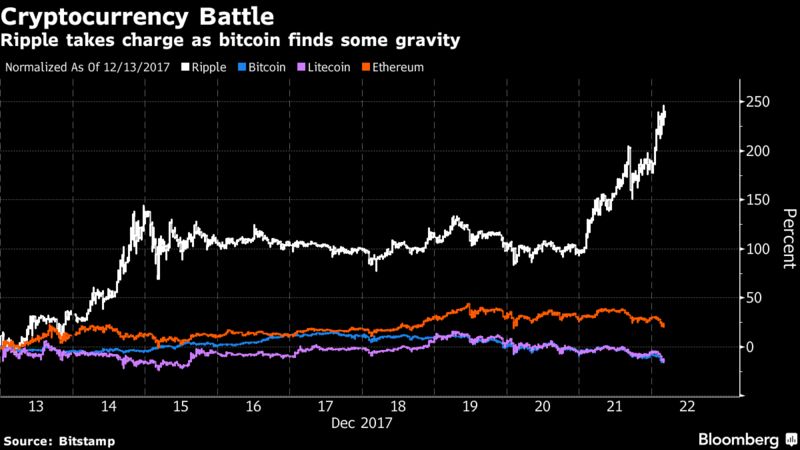 Illustration of the Day: what is your perception of a bitcoiner? It may depend on your vantage point.
Quote of the Day: with New Year's Resolutions on the horizon, it would be an opportune time to share this delightful quote from legendary economist Thomas Sowell:
"When people are presented with the alternatives of hating themselves for their failures or hating others for their success, they seldom choose to hate themselves."
Video of the Day: President Donald Trump had a lot of hilarious moments in 2017. But his attack on CNN's Jim Acosta back in January was probably the most memorable of them all!
Like this article? Get ECN delivered to your inbox daily. Subscribe here.